Award-Winning Roofing!
Alincourt Ltd are Winners of the NFRC Safety in Roofing Awards 2015, Winners of the 2007 NFRC President's Award for best domestic project and the Safety Award 2008.
Email Us: office@alincourt.com
---
Introduction
Alincourt Roofing Limited, established in 1992, have grown to be one of the largest roofing contractors in the South East by concentrating on our four main business ideals.


QUALITY, RELIABILITY, PROMPTNESS
and VALUE
You May Ask - What Makes Alincourt Different?
There are may different roofing companies in the industry nowadays with a vast range of reputations behind them; it is not an unfair question to ask.
The most important factor that makes Alincourt stand out as an award-winning company is our continued dedication to ensure that our customers needs come first.
This is achieved not only through our highly skilled and trained staff, and our overwhelming list of different materials, but more through our understanding of what the customer wants, not just in terms of the actual materials used, or the look achieved, but in the method and time it takes.
The customer is our main focus. Customer care is our highest priority.

---
In 2006, we won the NFRC Roof Tiling Award of which we are very proud.
We also won the Safety Award 2008
Alincourt Ltd are Winners of the 2007 NFRC President's Award for best domestic project. This was a private dwelling in Henfield, West Sussex. We are the only company to have won two years running and the NFRC has over 900 members.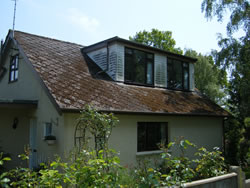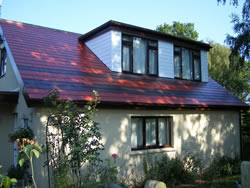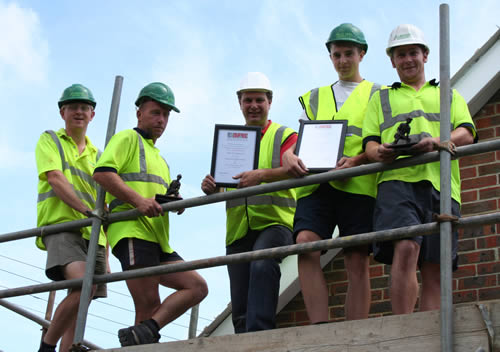 Alincourt Ltd
Unit 4, Catsland Farm
Woodmancote
West Sussex BN5 9TG
Phone: +44 (0)1273 494929
Fax: + 44 (0)1273 495490
Email: office@alincourt.com
---
---
Registered in England and Wales
Company Number 2698884
© Alincourt Ltd
Client Base
Our client base range from National House Builders, Local Authority, Regional and Local building Contractors, Commercial and Private residential.
With over 60 years of experience, our office staff are managerially astute and technically aware to cater for your complete roofing package.
We recognise that our prime objective is looking after our customer's needs and by focusing on their prime objectives, being quality of work, tidiness on site and professional and courteous staff, we can achieve this.